Attic Mold Removal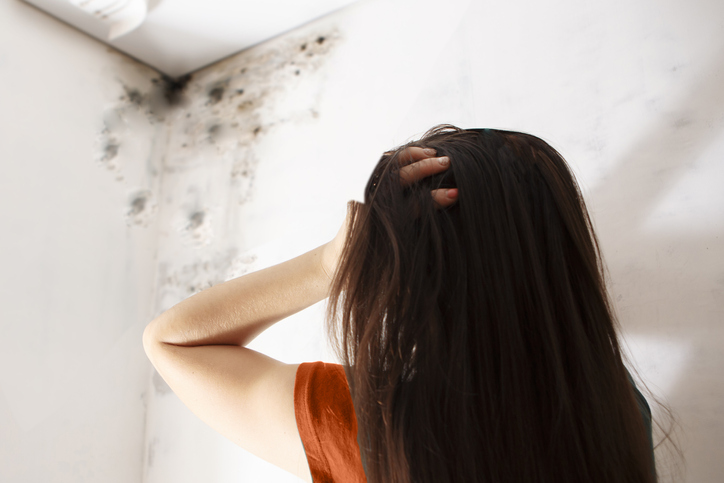 The attic is the perfect breeding grounds for mold to grow due to moisture build-up in a poorly ventilated area. Whether you have had a recent roof problem / roof leak that was not properly repaired, poor ventilation, or improper venting from pipes and/or vents, you may have mold growing in your attic. Fortunately, you have come to the right place. If you suspect there is mold in your attic, call the mold experts at Twin Starz Dryout LLC. We have been remediating mold in attics since 2011. Call (317) 268-2530 for a free, fast quote and let Twin Starz Dryout LLC's technicians rid your attic of the unwanted, harmful mold.
---
Call for a FREE Quote
---
Attic Mold Remediation Specialists
There are many causes to mold growth in attics, such as from roof leaks, poor insulation, inadequate amount of exhaust fans, improper ventilation, and excess moisture. But with over 12 years of mold remediation experience, Twin Starz Dryout LLC will be standing by at (317) 268-2530 if you fear you have mold in your attic. We have been helping to improve the indoor air quality of local homes for years, and will help you get your healthy living environment back ASAP. Call today for a free estimate.
The Cost of Attic Mold Removal
To successfully eliminate the mold in your attic (and keep it from forming again), hiring a mold removal specialist is always the best course of action to take. The local mold remediation specialists at Twin Starz Dryout LLC can properly identify the cause of the mold that has grown in your attic to come up with the best solution for complete mold removal. What's more, Twin Starz Dryout LLC technicians will make sure the mold spores do not get into the heating and cooling system to avoid circulation throughout your home.
So what does black mold removal in cost? The cost for mold removal may vary as it depends on the level of black mold in your attic. Rest assured, by calling Twin Starz Dryout LLC at (317) 268-2530 you are dealing with a highly trained team of mold experts who will come up with a proper solution to eradicate the mold in your attic, all while maintaining a reasonable cost to you. Give us a call today for a free estimate and to speak directly with the attic mold remediation experts at Twin Starz Dryout LLC.
---
Call for Fast FREE Quote
---