Emergency Water Removal in Carmel, Indiana
Water Damage Clean-up & Dry-out
Do you have water damage from a flood or broken pipe? Your trusted Carmel Emergency Water Removal crew is standing by. Timing is critical when it comes to water breaching your home or place of business. Every hour counts, as mold will begin to grow in as little as two days. Call Twins Water Restoration and we'll send a crew of water removal experts to Carmel homes or businesses to quickly assess the problem and develop a plan for safe remediation and repair.
---
Speak with a Carmel Water Removal Specialist now!
---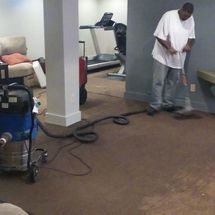 Our Carmel Emergency Water Removal Process:
When you call Twins Water Restoration for emergency water extraction in Carmel, Indiana, the response will be swift and effective. Our crew will arrive on the scene to assess the water classification and damage, and begin the drying out process. Standing water will be fully extracted using our high-powered machinery. Affected rugs and flooring materials and wall boards that are water damaged beyond repair will be removed. All affected areas will be thoroughly dried. The entire affected area will then be sanitized to prevent growth of mold and mildew. Finally, your home will be repaired and restored to it's original condition.
We Even Remove Insurance Headaches!
The best part about calling Twins Water Restoration for emergency water extraction in Carmel is that we'll handle the process from start to finish. We will assess the damage and remain in close contact with your insurance provider. Leave the mess AND the paperwork to us; we'll remove all water and moisture, return your property to pre-damage condition.
Fast Extraction Prevents Mold Problems
No matter the category or type of your water penetration, the water and moisture must be completely removed and the affected areas thoroughly dried ASAP to prevent growth of microorganisms. Twins Water Restoration uses rapid action to prevent the growth of mold and mildew. Twins Water Restoration's water removal technicians will be with you every step of the way. You can count on Twins Water Restoration to get the job done right, and quickly and safely remove all water from your building.
Call Carmel's Water Extraction Experts Today! (317) 268-2530
---
Call for FREE Emergency Water Removal Quote
---
WHAT CUSTOMERS ARE SAYING:
5★★★★★ - "Looking for immediate help in removing and drying out our basement that had 4 inches of water throughout 3000 sq ft, I called several companies. Twins Water Restoration arrived the next morning. They were professional, knowledgeable, and reliable. They arrived on time and were at our home every day to monitor progress. When finished drying out, they applied material to kill and prevent mold and bacteria. They worked directly with my homeowner's insurance company to provide photos and documentation for our claim. My insurance company also commented, "they are very good to work with and provide a good value for the service they performed." Twins Water Restoration provided calmness, confidence, and peace of mind throughout the entire ordeal. I highly recommend Twins Water Restoration."

bob b

2021-08-23

5★★★★★ - "Very fast and professional I would highly recommend!!!!"

Steve

2020-11-30

5★★★★★ - "Very professional, on time and most importantly, they did everything right...highly recommended!!!!!"

Anonymous

2019-12-03